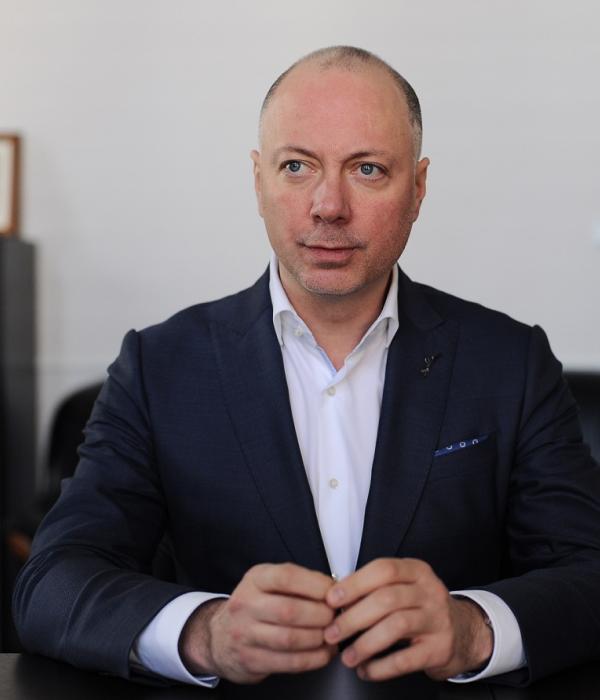 Rossen Jeliazkov
Minister of Transport, Information Technology and Communications of Bulgaria
From 2003 until July 2009 he was a Secretary of the Sofia Municipality.

In the period 2011-2013 he was a Chairman of the Management Board of the Institute of Public Administration and a representative of the Republic of Bulgaria to the European Institute of Public Administration (EIPA) in Maastricht, the Netherlands.

From 2009 to 2013 he was a Secretary General of the Council of Ministers, and in the period 2014-2016 he was an Adviser to the Prime Minister on Public Administration and e-Government issues.

He managed and participated in the preparation of a number of conceptual and strategic documents and programmes in the field of e-government, local government and local administration, as well as public-private partnerships. He was a representative of Bulgaria to the annual meetings of the Open Government Partnership Initiative (2011, 2015). He coordinated the Bulgarian contribution to the initiatives related to the European policies on implementation of the European Programme for Global Monitoring for Environment and Security.

He participated in the strategic planning and policy making in the field of public administration and e-government. As of 30 September 2016 by Decision of the Council of Ministers he was appointed Chairman of the State e-Government Agency.

By Decision of the Council of Ministers of 20 December 2017 he was appointed Chairman of the Communications Regulation Commission. The Decision entered into force as of 15 January 2018.
Elected Minister of Transport, Information Technology and Communications on September 20, 2018 by the 44-thNational Assembly.