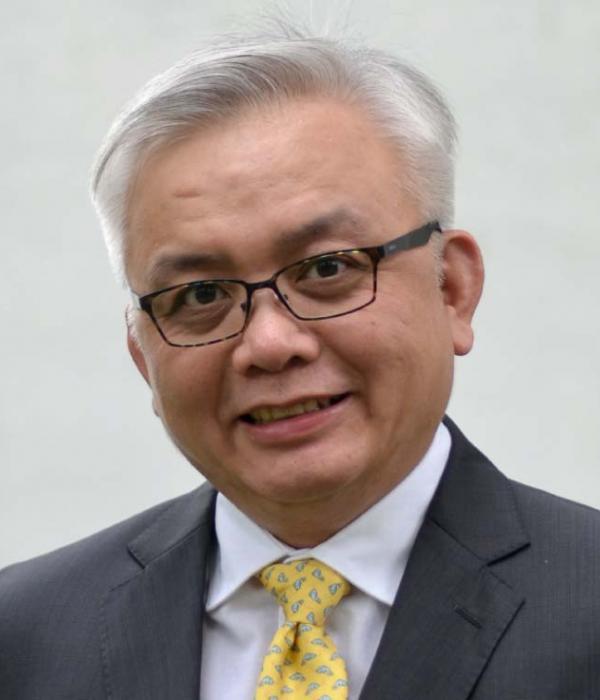 Raymund Liboro
Privacy Commissioner and Chair
National Privacy Commission, Philippines
Privacy Commissioners or ICDPPC and the Asia Pacific Privacy Authorities Forum earning tPrivacy Commissioner Raymund Enriquez Liboro is a seasoned ICT convergence, communications and public administration professional. He served as the former Assistant Secretary of the Department of Science and Technology and Director of the Science and Technology Information Institute, the country's leading Science and Technology Institute.
A mover in IT-media convergence, he initiated award-winning government IT and media platforms, most notable of which was the DOST's Project NOAH or the "Nationwide Operational Assessment of Hazards" program, which has been cited as one of the most advanced e-governance tool in disaster prevention by the United Nations Program Office on Governance (UNPOG). As Project NOAH's founder, he was a key contributor in developing risk mitigation plans using ICT platforms.
As the Philippine's first Privacy Commissioner and Chairman in March of 2016, he is also the current head of the country's National Privacy Commission, the NPC. He fast-tracked data protection policy development in the country with the issuance of the Data Privacy Act's Implementing Rules as well as significant policy circulars all within the first year of NPC's establishment—effectively working for the nation's data privacy and protection rules to be at par with global data protection regulations.
Within his first year, he spearheaded the country's participation in two of the biggest data privacy organizations in the world: The International Conference of Data Protection andhe country full-membership status in these prestigious organizations.
He is currently the Chairman of the Department of Trade and Industry's Bureau of Philippine Standards' Technical Committee (TC) 60 on Information Technology.
An alumnus of the University of the Philippines - School of Economics, he is happily married, and a father to three lovely children, enjoying the private-side of life with his family is for him his best ongoing project, so much so that he was awarded the "Best Father" award in 2014.
On top of ensuring compliance with the Data Privacy Act, his personal advocacy is to help build a culture of privacy in the country and establish the Filipinos as responsible digital citizens of the world.