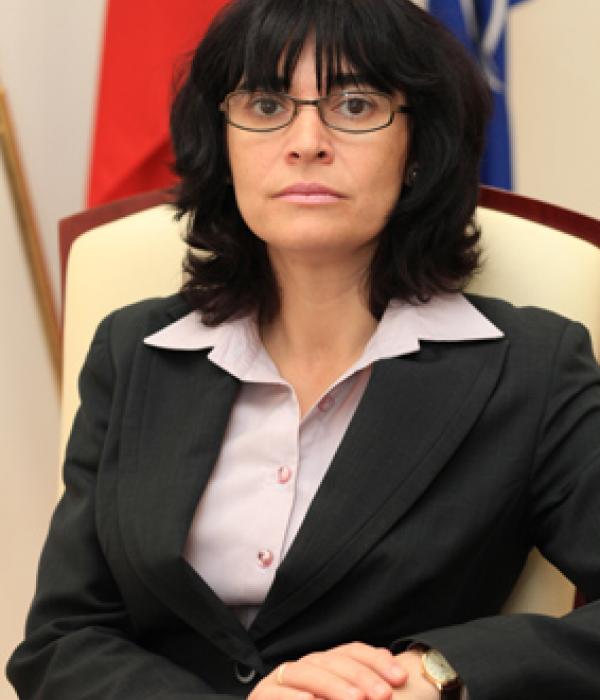 Desislava Toshkova-Nikolova
Desislava Toshkova-Nikolova is LLM graduate at Sofia University "St. Kliment Ohridsky". She has more than 18 years of professional experience in the public administration where she has passed through all civil servant positions of the civil service. She worked at the Ministry of defense (2000-2003; 2007-2009), State Commission on Security of Information (2003-2007). In 2009 she joined the Commission for Personal Data Protection where she consecutively occupied the position of a Director of "Legal activities, Training and International cooperation" Directorate (2009-2014) and Secretary General (2014 – nowadays). Lecturer on personal data protection matters at the National Institute of Justice (2014 – nowadays).
Ms. Toshkova-Nikolova has specialized in the University of Lapland, Finland and has participated in numerous trainings and courses conducted by NATO School Oberammergau, United Nations (SWEDINT UNCIVSOC), The Lester B. Pearson Canadian International Peacekeeping Training Center) etc.
She has rich international experience on personal data protection and project management in that field: member of the on-site visit working group for Schengen Evaluation of data protection requirements in Belgium and Liechtenstein (2015), data protection expert at project "Support to Kosovo institutions in the field of protection of personal data" (2015 and 2016) and Team leader of EU funded project "Support to access to right on protection of personal data" in the Republic of Macedonia" (2017-2018).
Lead CPDP expert in drafting the amendments and supplements of the Law on Protection of Personal Data aimed at bringing the national legislation in align with the General Data Protection Regulation and Law enforcement Directive. Speaks English and French.